SY Wall Mounted Series
The SY Wall Mounted Series is often used in camping, marine purposes, and solar systems. These batteries are built for maximum output with an 80% DoD and a 20-year lifespan. Combining a simple plug-and-play design with a fast-charging feature, they provide an easy solution for off-grid power needs and are available in 12V, 24V, 36V, and 48V ranges.

Applications:
Camping 
RV
Low-speed vehicle
Small UPS
AGV 
Marine
Solar system
Cleaning machine
Other energy storage areas
What makes this series unique:
Safe, LifePO4-based technology
20 years of service life
Special protection from BMS
Supports multiple series and parallel connections
Fast-charging
Plug-in terminals
LCD power display
80% DoD
Supports Bluetooth (optional)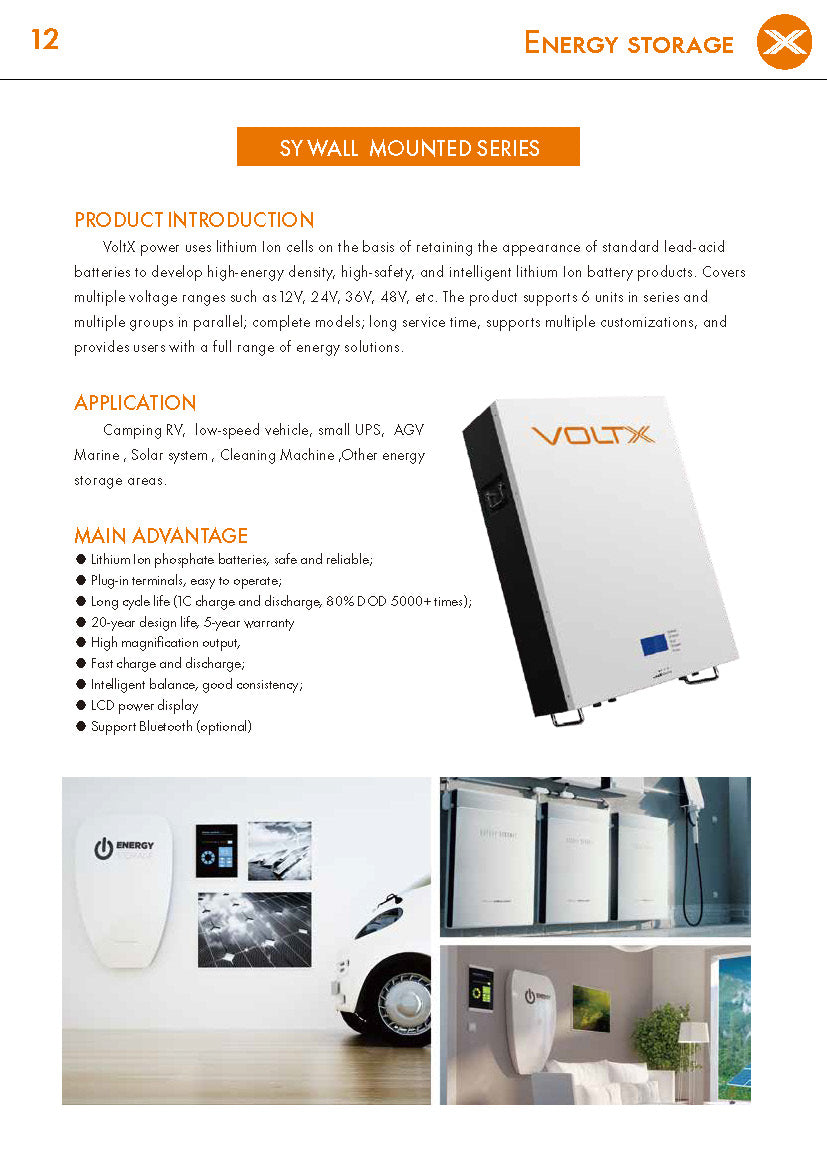 SY Wall Mounted Series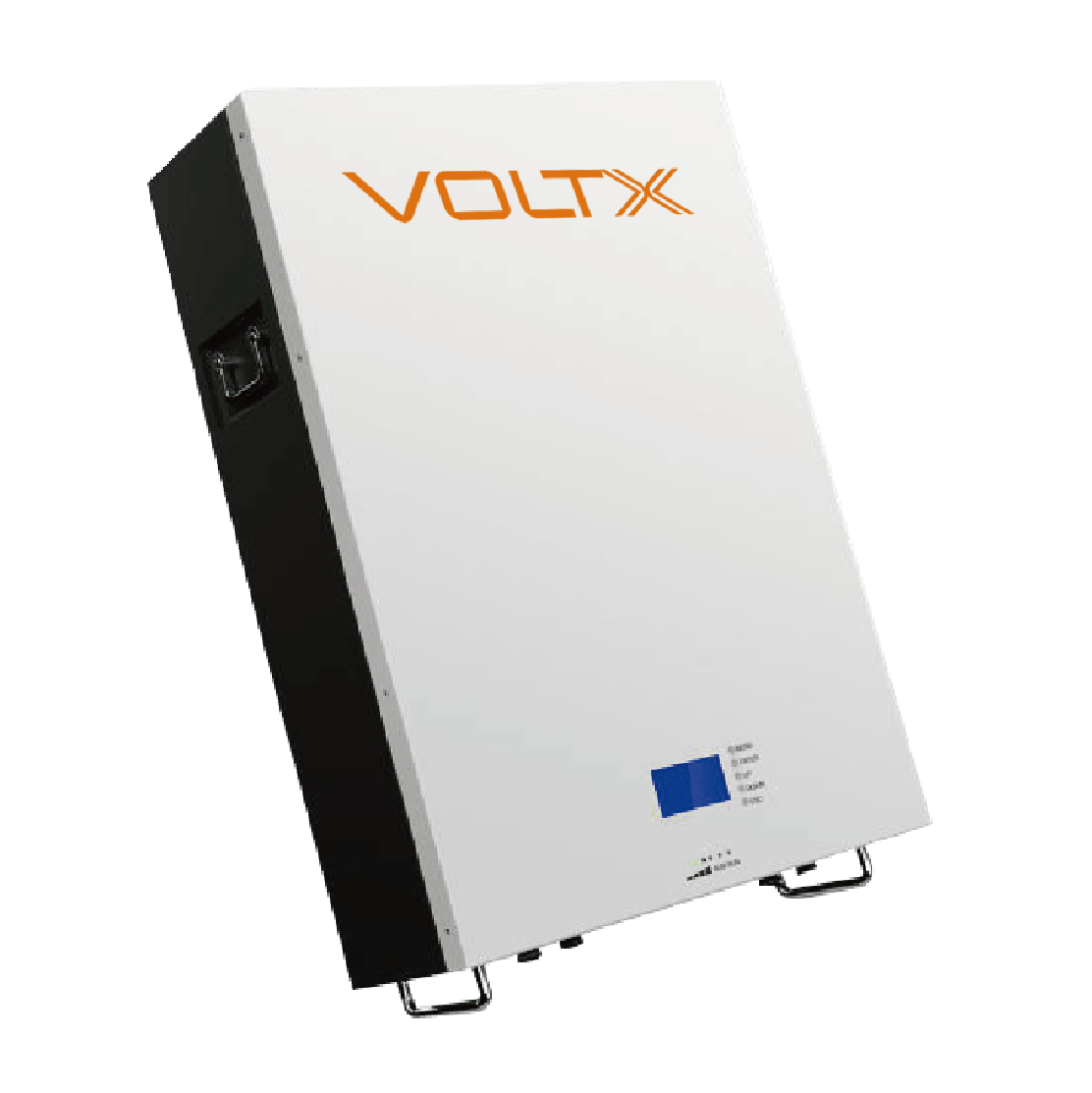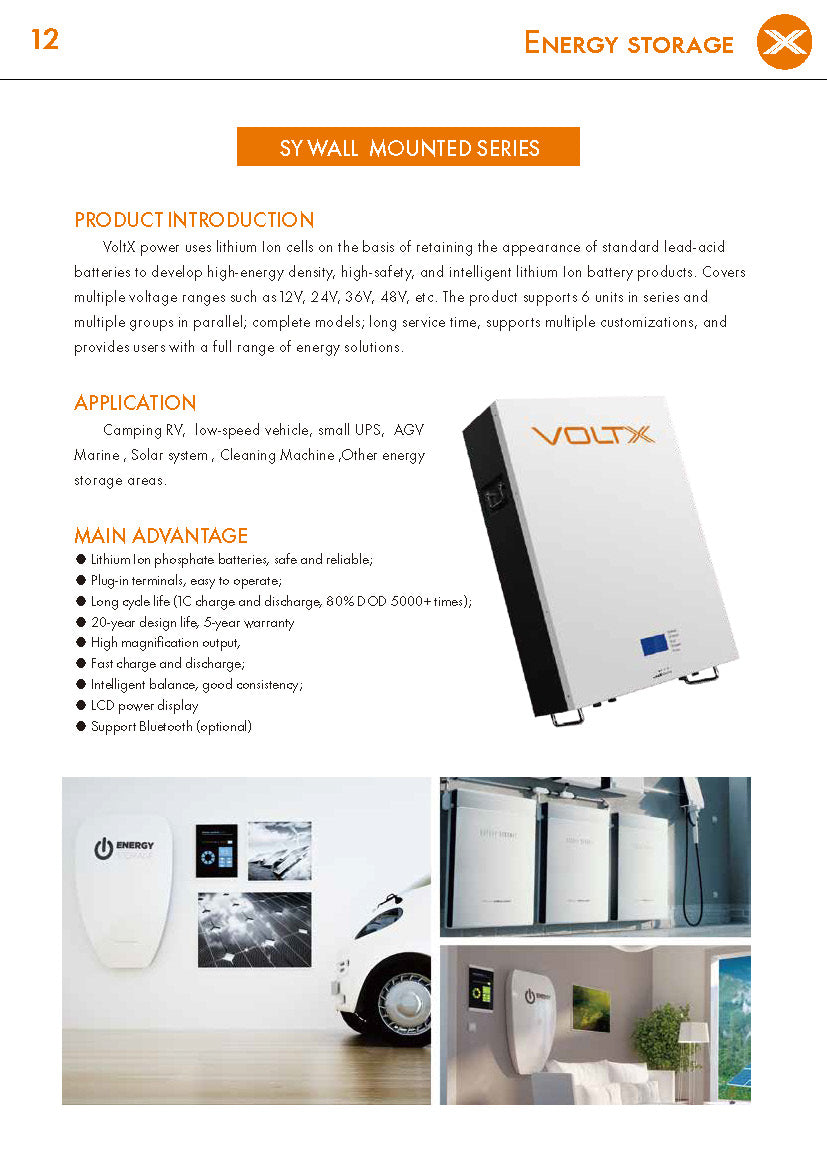 CN Rack Series
The CN Rack Series come in 19-inch units that are still portable and require simple installation. Equipped with the same efficiency-focused features as the wall-mounted series, these battery storages last for up to 5,000 cycles. The use of high-performance railway batteries in these systems allow for a consistent supply of power that is also ideal as a temporary power source in remote locations. With up to 20 years of service life, this makes a great investment for any home.
Applications:
Household energy storage
Distributed scenario power backup
Remote island power backup, etc.
What makes this series unique:
20 years of service life
Safe, LiFePO4-based technology
Fast-charging
80% DoD
Intelligent balance
Space-saving design
LCD display
Allows multiple communication modes (optional)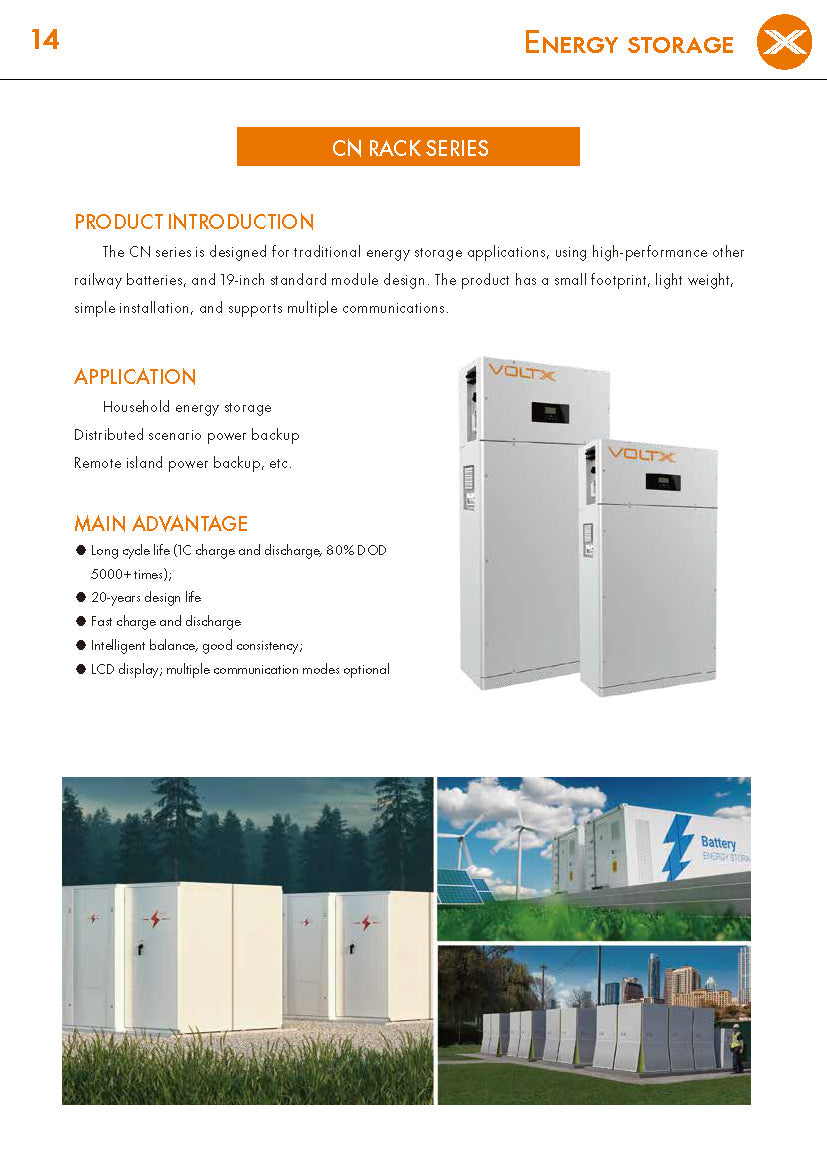 CN Rack Series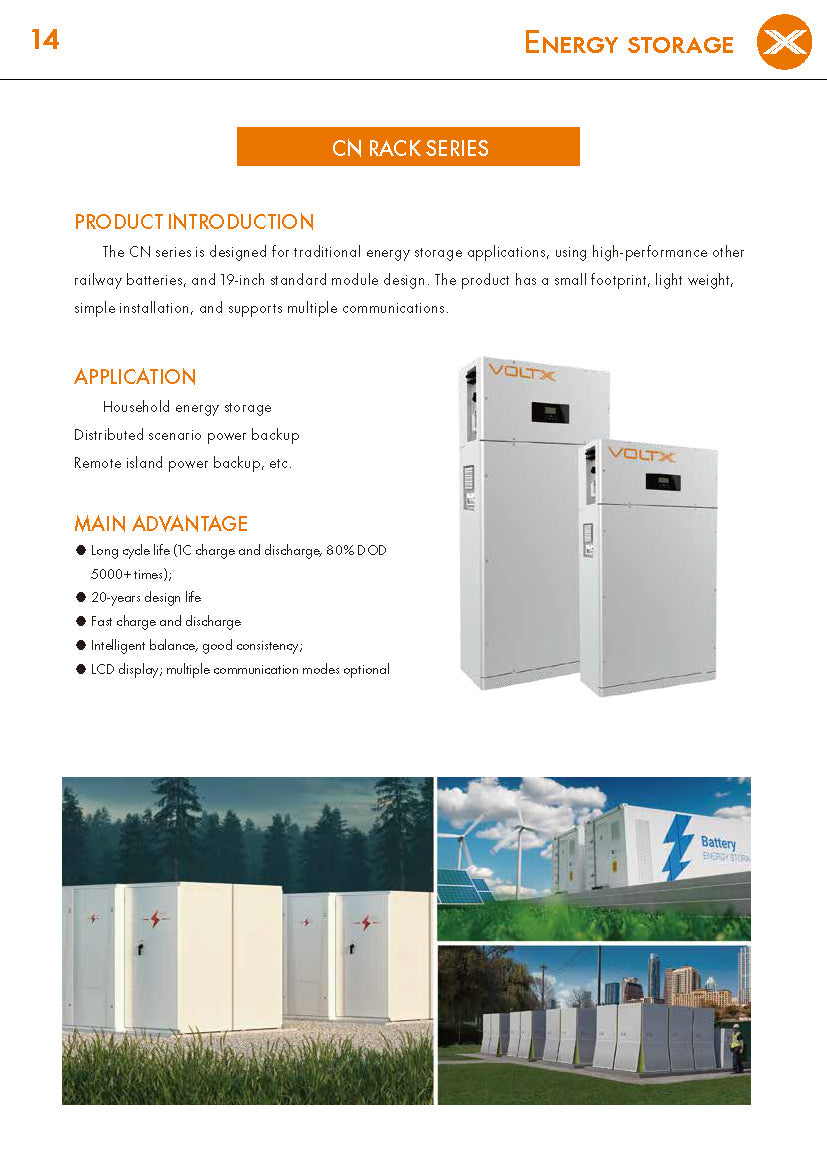 Contact us to find out how VoltX can provide you with the right energy storage solution